Your search
Change
Hacienda Buenaventura Hotel, 05 Feb 2020 - 09 Feb 2020, 2 adults
Pricing
No rooms available with your search criteria
or call 1-888-737-9266
Rates above are price per room. Additional fees & taxes may apply. All rates are in USD. For multiple rooms contact an agent.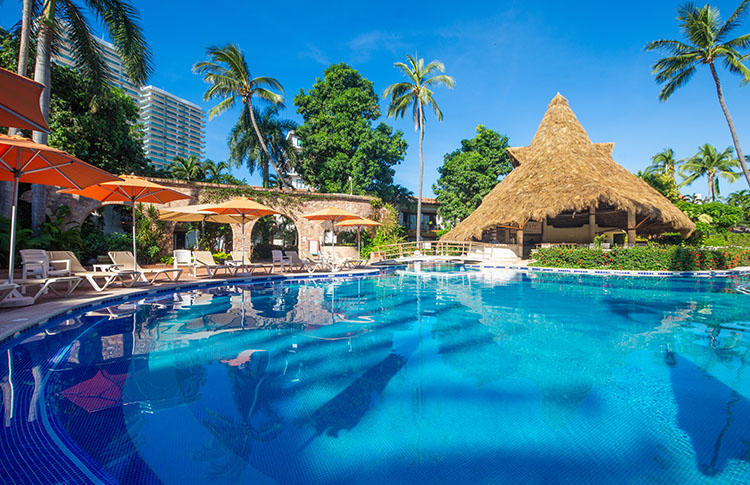 Enjoy the unique charm of a Mexican Hacienda with all inclusive concept, surrounded by beautiful gardens, traditional decor and perfect facilities for an unforgettable vacation. Hacienda Buenaventura Hotel represents a poignant aspect of Mexican culture and tradition and is strategically located at the center of the Puerto Vallarta Hotel Zone. They are located just 10 min. from the International Airport, the Bus Station, Convention Center and Downtown area. Whether you want to relax and enjoy the facilities and beach club or enjoy everything Puerto Vallarta has to offer, it's the perfect choice.
Endless gastronomic delights:
Los Portales - The main restaurant with a tasteful mexican decor and terrace.
Sabores de México - A la carte Mexican and International specialties.
La Troje - Under a giant palapa by the pool, it offers delicious snacks.
Bar Cascada - Cocktails in the pool area.