Your search
Change
Sonesta Maho Beach Resort, Casino & Spa, 05 Oct 2020 - 09 Oct 2020, 2 adults
Pricing
No rooms available with your search criteria
or call 1-888-737-9266
Rates above are price per room. Additional fees & taxes may apply. All rates are in USD. For multiple rooms contact an agent.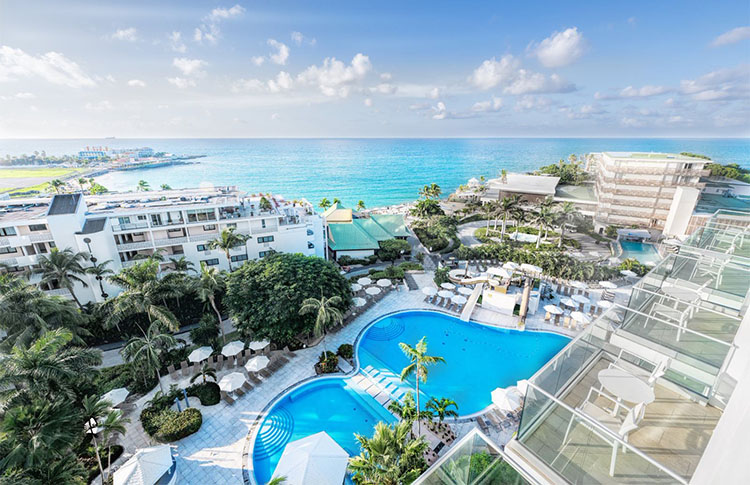 The Sonesta Maho Beach Resort, Casino & Spa, with its limitless all-inclusive meals, drinks, Kids Club and scheduled activities, is a "destination within a destination," offering exciting nightlife, a variety of accommodations and first-rate amenities for singles, couples, families and groups.
The property is conveniently located on the islands southwest shore just few minutes from the airport, in the center of Maho Village and features a large pool area with swim-up bar, cascading waterfalls, a kids pool, five restaurants and five bars, Serenity Spa, Logo Shop, Tour Desk, fitness center, Casino Royale, oceanfront wedding gazebo and more than 24,000 square feet of renovated meeting space.
420 guestrooms
5 restaurants & bars including a swim-up pool bar
2 swimming pools
Recreational activities available include an array of water sports, Casino Royale, nightclub, Maho Serenity spa & fitness centre
Beach House Kids Club - designed for children aged 3 to 12 years old and brand new aqua park