Your search
Change
Time Out Hotel, 03 Mar 2021 - 07 Mar 2021, 2 adults
Pricing
or call 1-888-737-9266
Rates above are price per room. Additional fees & taxes may apply. All rates are in USD. For multiple rooms contact an agent.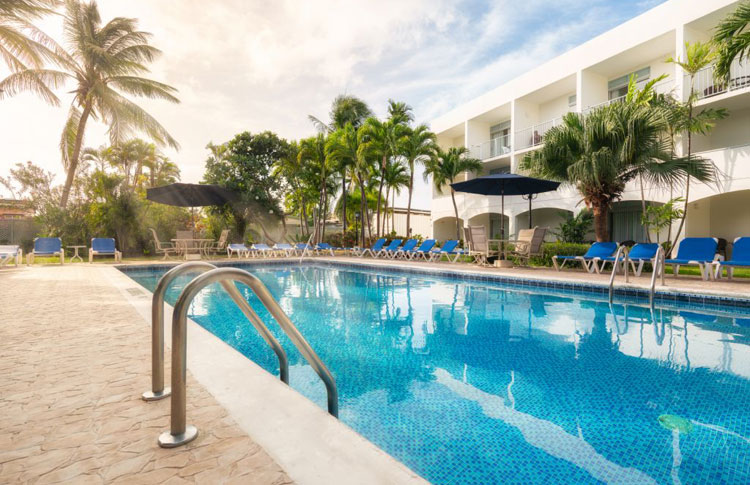 Time Out Hotel is ideally located on the South Coast of Barbados, in the St. Lawrence Gap area, across the road from the beautiful Dover Beach and next to Dover playing field. The hotel is situated near restaurants, nightclubs, supermarkets, and casinos. Transfer time from Grantley Adams International Airport is approximately 25 minutes.
76 guestrooms
On-site restaurant & bar
Swimming pool
Free WIFi throughout the property
Fantastic location - St. Lawrence Gap
Within walking distance of great nightlife, restaurants & bars
Please note that the Barbados Government has mandated a levy of $4.38 USD per room per night. This levy will be collected at the property.