Your search
Change
Hammock Cove, 02 Dec 2020 - 06 Dec 2020, 2 adults
Pricing
or call 1-888-737-9266
Rates above are price per room. Additional fees & taxes may apply. All rates are in USD. For multiple rooms contact an agent.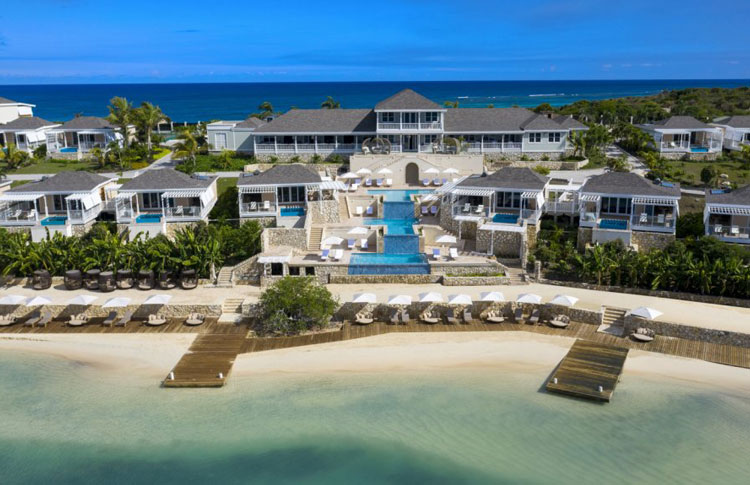 Hammock Cove Antigua is Antigua's newest adults-only, all Inclusive luxury resort. Located just a few hundred yards from Devil's Bridge National Park overlooking stunning turquoise waters of a pristine protected Caribbean bay, Hammock Cove is a truly upscale and customizable holiday for discerning travelers.
2 Restaurants
3 Bars
24 Hour Room Service Available
Three, tiered infinity pools cascade down to the boardwalk
Private white sand beach.
Enjoy sun beds and shaded areas serviced by their guest ambassadors
The On The Rocks bar
Two gazebos sit at the end of wooden decks, each perfect spots for weddings, private dining or watching the pelicans dive for dinner
The Tunnel Gallery
Activities + Services
Fitness and wellness classes including yoga
Pickleball court
Seasonal talks focusing on art, literature and local culture
Non-motorized water sports including stand-up paddle boarding, snorkeling, signature floats, peddle boats and sailboats
Nature's walk to Devil's Bridge Garden tours
Afternoon tea
A quick note from our client who traveled July, 2020:
"Good morning Brandie,
Thank you for helping us snag this amazing deal! This resort is above and beyond our expectations! The staff here is so freaking kind and go out of their way to make us feel so welcome.
The rooms are so comfortable and spacious, the plunge pools make each and every room feel as if they have thier own beach front.
Please let the people at Perx know that they need to promote the heck out of this resort. I have stayed at probably 50 plus resorts in my career at American Airlines and this one tops them all!
The only issue we had was with American Airlines, they would not let us board the plane without a COVID negative test result, which is not what is required from Antigua. So please warn anyone coming they need a test result within 7 days of flying here. That being said, the resort was so gracious to keep moving our reservations until we got the results. (Two days)
If you come across any more deals from the Elite Island Resorts in the future keep us in mind!"