Your search
Change
Pumba Game Reserve & Spa, 29 Jan 2020 - 02 Feb 2020, 2 adults
Pricing
or call 1-888-737-9266
Rates above are price per room. Additional fees & taxes may apply. All rates are in USD. For multiple rooms contact an agent.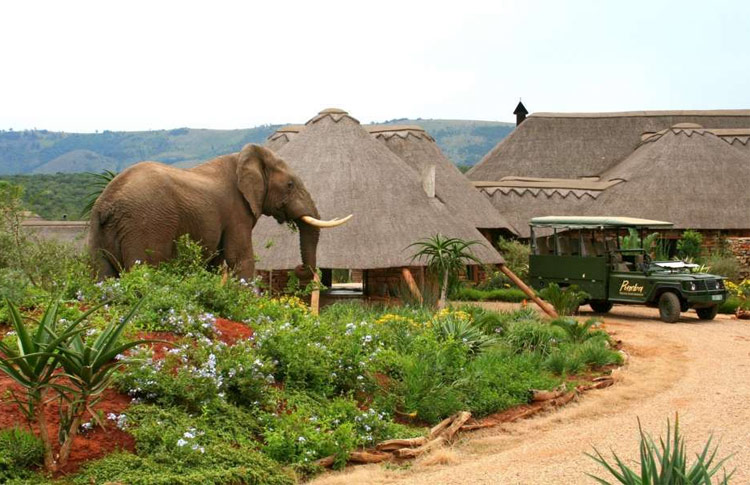 PRICE INCLUDES ALL MEALS & 2 GAME DRIVES PER DAY
Nestled in the heart of the Eastern Cape, this hidden gem offers the ultimate in African Safari luxury - combined with luscious awe inspiring bush, grasslands and of course, the formidable Big Five. With luxurious five-star accommodation in chalets designed and decorated using natural fabrics to enhance the aspects of African nature and wildlife. The third largest privately owned Game Reserve in the Eastern Cape, covering 5 of the South African Vegetation Biomes, resulting in an amazing diversity of Flora and Fauna waiting to be discovered. Only 105 km from Port Elizabeth and just 20 km from Grahamstown.
    23 lodges & chalets in private bush setting or in a waterfront location
    A La Carte restaurant overlooking the watering holes
    Swimming pool
    Soul Spa with steam room, hydro therapy bath, fitness rooms
    Activities on the reserve include Big 5 game drives, bird watching, archery, shopping, hiking at Yellowwoods, Nocturnal game drives