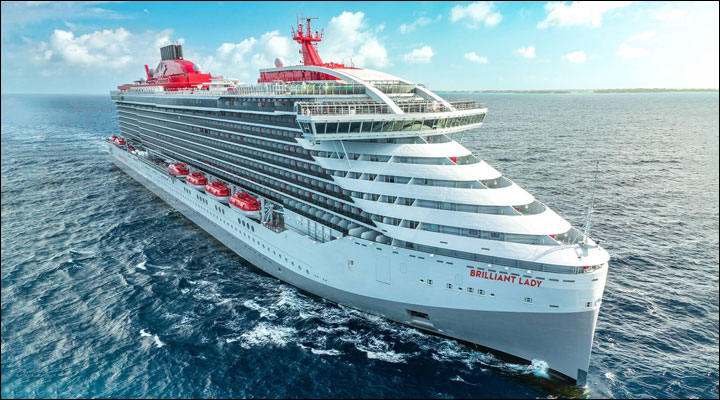 Brilliant Lady
Rocking a name that balances the duality of the iridescent glow of the seven seas with the fierce intelligence of women across the world, Brilliant Lady, their fourth ship in the fleet, is splashing onto the scence with bright and vivid intention - ready to take you across the world.
Having her maiden voyage in late 2023, the fourth lady ship in the Virgin Voyages fleet, Brilliant Lady offers onboard guests Rockstar suites and savvy cabins with 24 hour room service to fulfill your midnight cravings. To ensure your voyage is the best it can be, the Brilliant Lady has a focus on its guests well-being by balancing fitness and fun with relaxation and spa indulgences.
---
Over $600 in value is always included on every Virgin Voyages sailing!
Adults-Only Cruise: Sail kid-free on a relaxing, exclusively adult getaway at sea
WiFi Included: Whenever you want, and wherever you are on the ship
All Food Included: Any and all of the 20+ eateries are yours to enjoy
Tips Included: Gratuities are always included in Virgin Voyages pricing
Group Workouts Included: Yoga, meditation, cycling, HIIT classes, and more — all your group fitness classes are covered
Essential Drinks Included: Still and sparkling water, non-pressed juices, sodas, teas and drip coffee