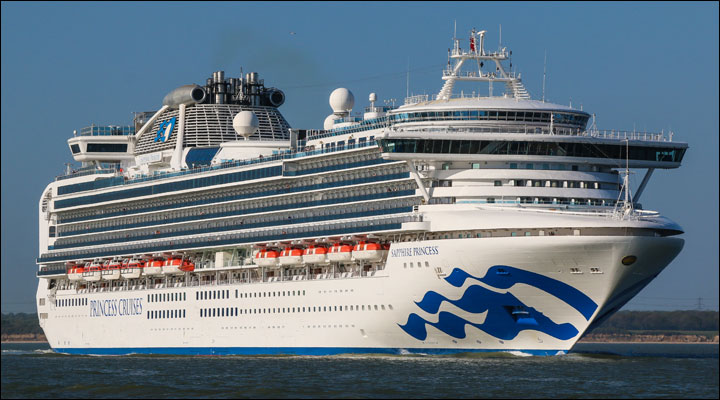 Sapphire Princess
Save on things you're going to do anyway, like drinks, Wi-Fi, and crew appreciation, with a Princess Plus package deal! For just $60 per day per guest, you'll enjoy:
Wi-Fi (1 device per guest)
Crew appreciation
Plus Beverage Package (drinks up to $15 each)
Unlimited juice bar
Premium desserts (2 per day)
Fitness classes (2 per cruise)
NEW 2 casual dining meals per guest
NEW OceanNow® delivery
NEW Room service delivery
You'll save a whopping 50% overall!
Ask your PERX Vacation Consultant about adding this value pack to any Princess Cruises booking, and yes, that includes your discounted interline rates! 1-888-737-9266
---
As you set your sights on the wonders of the world, let Sapphire Princess indulge your every whim. Over 700 balconies, world-class gourmet dining and dazzling entertainment options are just the beginning of your sea-going adventure. Dance the night away, enjoy casino gaming or relax and rejuvenate body and mind at the Lotus Spa.
Enjoy the world-class cuisine of renowned chef Curtis Stone with "Crafted by Curtis" dishes available in the main dining room. Or head to the heart of the ship for live entertainment in the signature Italian-inspired piazza. While you're there, mingle with fellow guests, enjoy paninis and pastries in the 24-hour International Cafe and a wide variety of wines by the glass at Vines Wine Bar.
Relax in the luxurious spa-inspired top deck retreat, reserved just for adults. The Sanctuary features plush lounge furniture, attentive Serenity Steward service, soothing music, healthy beverages and spa fare, and even an open-air massage in your own private cabana!
Both day and night, the exclusive open-air poolside amphitheater is the go-to destination for feature films, thrilling concerts and exciting sporting events such as live football games. Cozy up under a fleece blanket in the comfortable lounger, feast on complimentary freshly-popped popcorn and enjoy that exciting car chase or mystery thriller on the giant screen.