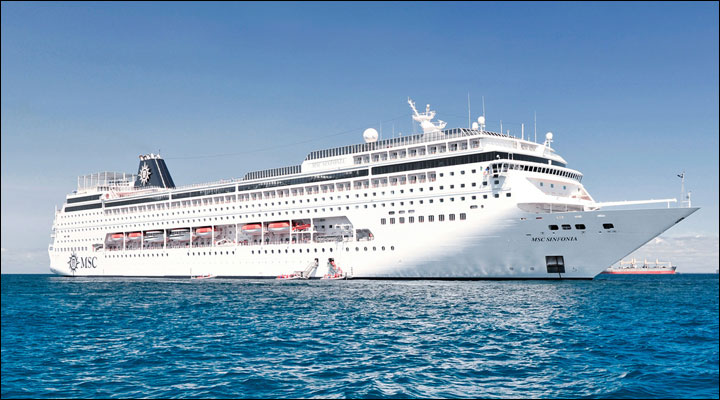 MSC Sinfonia
Book with Confidence! Updated Cruise Line Policies, Restart Info & More
Even before MSC Sinfonia sets sail, stepping on board is like embarking on a voyage of discovery. With its impressive array of new features and facilities, the ship is now even better equipped to satisfy every need.
They've added spacious new cabins with balconies to delight their guests with superb panoramic views.
They've enlarged the restaurant and buffet areas to serve up an even greater variety of culinary treats.
They've included a new 319sq meter area to fill with music and dancing. With the help of prestigious partners like Chicco, LEGO® and Namco®, They've created fabulous new play areas for children of all ages, starting with an exciting spray park packed with fun water features. And to offer even more routes to relaxation, They've enhanced the lavish MSC Aurea Spa with more space for massages.
The Teatro San Carlo is an ultramodern reinterpretation of traditional lines. Please note that access to the theatre for the evening shows is by booking only (not needed for the other ships). There are three quick and easy ways to book: connect to the free onboard wi-fi network with your smartphone or tablet, use the touch screens on different decks of the ship, or ask at the Reception.
All this is just a taste of what a cruise on MSC Sinfonia can offer. There's a world of new experiences to discover on board, day after day, moment after moment.
Because MSC Sinfonia is the ship that suits you.