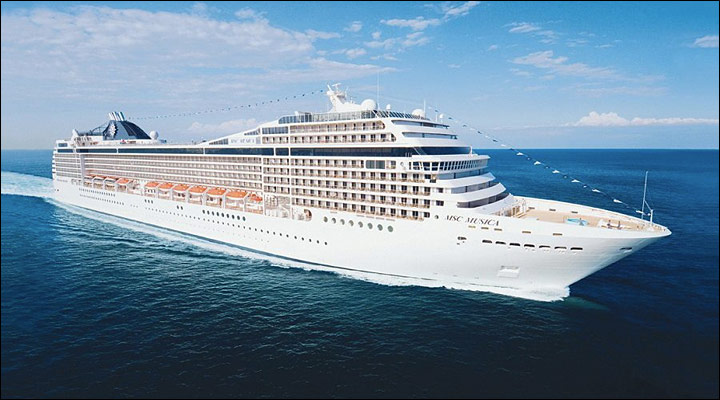 MSC Musica
MSC Musica - The song of the seas.
The MSC Musica presents a grand and graceful image as she departs from one fascinating port to another. Your luxury cruising experience aboard the MSC Musica includes spacious staterooms and suites, the majority with private balconies for outstanding views.
Relax in the serene Aloha spa with meditation area and expansive fitness center. When it's time to dine, your choices are many, including the luxurious Le Maxim dining room or the exotic Kaito sushi bar. Stop by one of 10 clubs or bars, such as L'enoteca wine bar or Havana Club cigar room. The elegant design and spacious facilities on MSC Musica also encompass an Internet Cafe in the library, casino and shopping arcade. And for more active pursuits, she offers a tennis court, jogging track and two swimming pools, plus a pool and play area for kids.