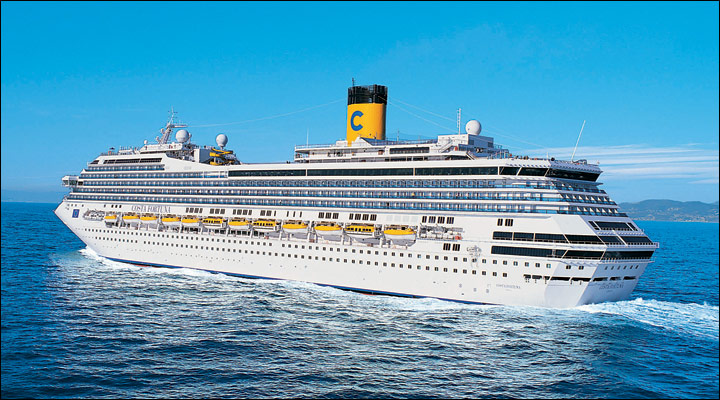 Costa Fortuna
Book with Confidence! Updated Cruise Line Policy.

Imagine travelling in the company of Leonardo da Vinci, Galileo Galilei and Christopher Columbus, and to be able to view, one by one, the luxurious and legendary ocean liners of the past which made the history of Italian shipping.
Costa Fortuna, a spectacular ship just waiting to be discovered, admired and experienced, provides this opportunity. With her you'll be able to glide across the sea, experiencing the atmosphere enjoyed by travellers in the last century, while at the same time having a completely new experience, suspended between the past, the future and the present on a truly unique cruise.