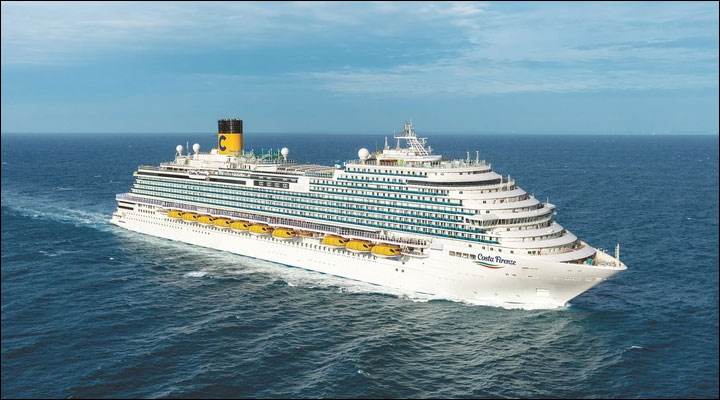 Costa Firenze
Costa Firenze is a new Costa Cruises ship that came into service in February 2021. Costa Firenze is a 135,500 gross tons ship with capacity for over 5,200 guests.
Cruises on the new ship, currently under construction at the Fincantieri shipyard in Marghera, are now available for booking. Before being positioned in Asia to serve the Chinese market, Costa Firenze will spend a whole month in the Mediterranean, offering 5 cruises from Trieste and Savona.
A gentle awakening in your Florentine-style cabin will get your day off to a great start. Stop for a coffee during your morning stroll or enjoy a bit of shopping before spending some relaxation time in the pool. After that, why not enjoy an aperitif overlooking the sea followed by dinner in your favorite restaurant.
Attention to detail, tasteful styling, harmony. All cabins are designed to provide a comfortable and enchanting space inspired by Renaissance beauty. Here you can unwind, and like the Renaissance you may even experience your own "rebirth" in this magical, cozy atmosphere.
A delight for the eyes and your taste buds: Costa Firenze includes it all. In the 7 bars on board, you'll find the perfect atmosphere for a coffee or a delicious afternoon snack. For dinner, the feast of flavors continues in true Florentine tradition with Italian and international cuisine in the 13 restaurants on board.