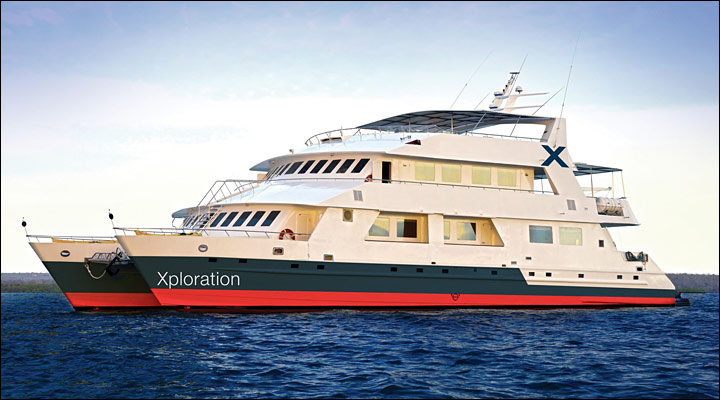 Celebrity Xploration
Beginning August 8th, Celebrity Cruises has removed COVID-19 testing requirements on cruise durations of 5nts or less.
Aboard Celebrity Xploration, you'll experience the Galapagos on a vacation like no other. Sixteen guests will be indulged with seamlessly intuitive service and every creature comfort possible. This intimate ship is perfect for family get-togethers, getaways with friends, and small groups who want to explore together. Celebrity Xploration features new itineraries with ports of call we've never visited before.
NOTICE: Prior to booking, please consult all applicable U.S. Centers for Disease Control travel advisories, warnings, or recommendations relating to cruise travel, at cdc.gov/travel/notices. If a certain threshold level of COVID-19 is detected onboard the ship during your voyage, the voyage will end immediately, the ship will return to the port of embarkation, and your subsequent travel, including your return home, may be restricted or delayed. Health and safety protocols, guest conduct rules, and regional travel restrictions vary by ship and destination, and are subject to change without notice. Due to evolving health protocols, imagery and messaging may not accurately reflect onboard and destination experiences, offerings, features, or itineraries. These may not be available during your voyage, may vary by ship and destination, and may be subject to change without notice.