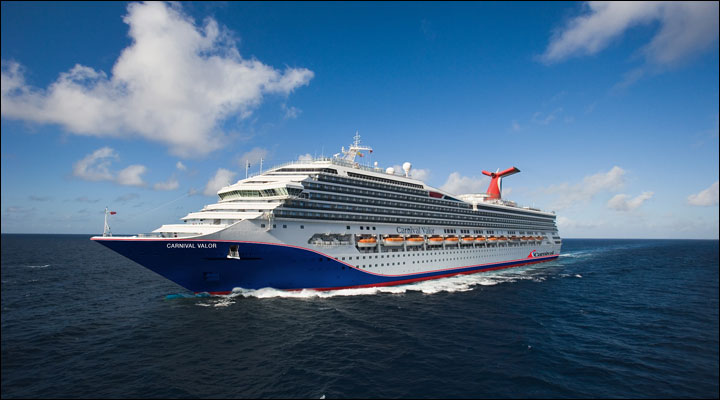 Carnival Valor
Your high seas hero Carnival Valor is here to rescue you from ordinary vacations and whisk you away to leisure, fun and amazing destinations.
On your way you'll find onboard food spots designed to regale your palate, like BlueIguana Cantina and Guy's Burger Joint… plus the downright indulgent Scarlett's Steakhouse. Let yourself be swept away to RedFrog Pub or Alchemy Bar for a drink, or get a little carried away rooting for your favorites at SkyBox Sports Bar.
Kids can get caught up in all the excitement of being kids, hanging with others their age at Carnival Valor's three supervised youth spaces. Or they can join the wacky, wonderful Dr. Seuss bunch for character story-time (and more!) at Seuss at Sea. And pretty much anyone, young or slightly-less-young, will be thrilled by the 214-foot long, four-deck-tall Twister waterslide.
There's a fun vacation waiting to happen to you, and it lives aboard Carnival Valor.