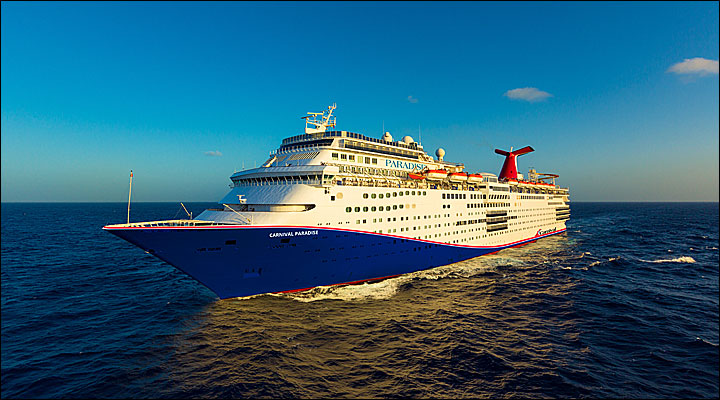 Carnival Paradise
Carnival broke the mold after they made this one. The final Fantasy class cruise ship ever created, Carnival Paradise is proof that there's plenty of fun to be found long before you reach your dream destination.
This ship is classic Carnival — fun packed from bow to stern, featuring spaces that amaze, amuse and entertain. Fun indoors, outdoors and everywhere in between, Carnival Paradise features great times in and near the water courtesy of hot tubs, pools and a Twister Waterslide. (Because why not take the waterpark experience to sea?)  And for those who appreciate a good story, there's Seuss at Sea. We know you'll love the interactive storytime and a parade — both featuring Dr. Seuss characters you know and love.
Spend a vacation aboard Carnival Paradise, and you'll find a little slice of cruise ship paradise at sea.